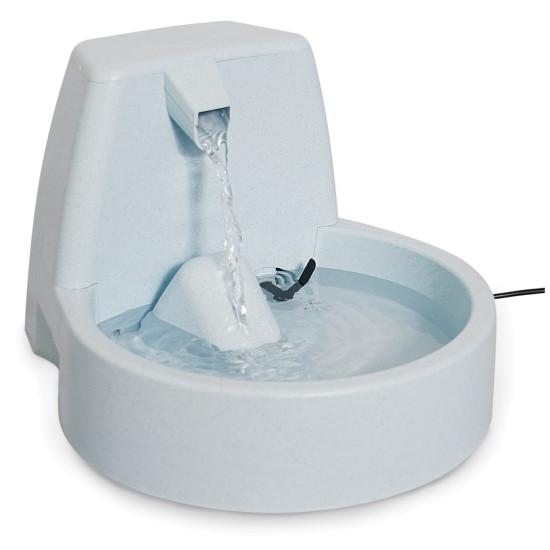 Drinkwell Original Cat Water Fountain


The Drinkwell Original Pet Fountain gives your pet 50 ounces of fresh, filtered water. The free-falling stream of water entices your pet to drink more. The activated carbon filter removes bad tastes and odors, keeping your pet hydrated and healthy.


By using a 5-inch falling stream of water, the Pet Fountain continually aerates your pet‰۪s water with oxygen. An activated carbon filter also removes bad tastes and odors, giving your pet the best possible and most appealing way to stay hydrated!
Features
Free-falling water stream entices pets to drink more
Receiving ramp reduces splash of falling water
Adjustable flow control
Completely disassembles for easy cleaning
Best for cats and small or medium dogs
Replaceable activated carbon filter removes bad tastes and odors
Holds 0.4 gallon
All parts are made of BPA-free plastic
For indoor use only