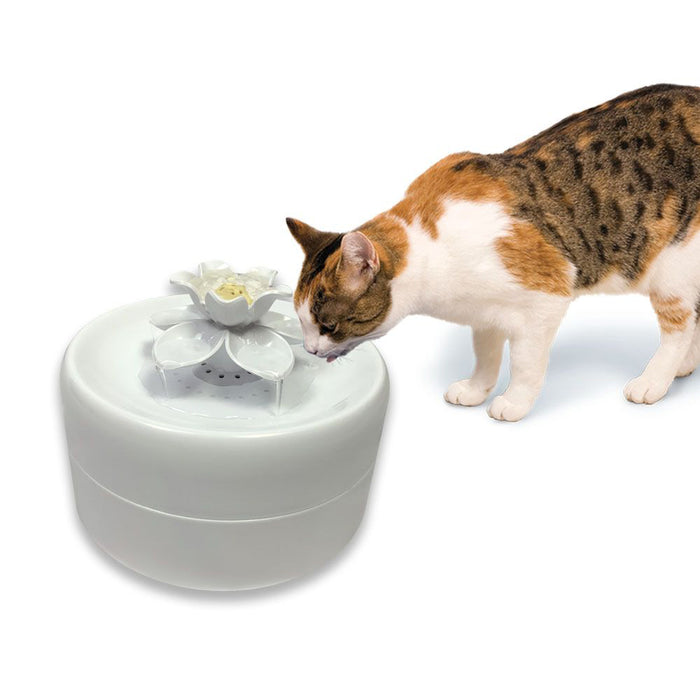 Circulating Drinking water is naturally appealing to your pet - Replaceable charcoal filter for clean and pure, healthy water.
Cascading water appeals to pets natural instinct.
Constant movement attracts pets to drink more.
Replaceable charcoal filter helps keep water fresh and clean.
Dishwasher safe for easy cleaning.
55 oz. capacity reduces the number of times you need to refill each day.
Power supply included.